Do you want to jump on the next social media craze? If so, look no further than TikTok. With over 500 million monthly users, he has carved out a huge space for himself in an already crowded environment. And like all social media platforms, this gives businesses a unique marketing opportunity.
Today, I will share how your business can benefit from TikTok.
What is TikTok?
TikTok is a social media platform that started in 2017 and focuses on video content. It allows you to turn a random video clip into a music video, and all editing is done in-app. The videos are generally between 15 and 60 seconds and are mostly used by younger audiences (16-24).
And as a relatively new social media network catering to future users, it's a great place to market your business.
Platform marketing is relatively similar to other social networks. Once the video has been created, you can use TikTok hashtags to optimize the video and present it to the intended audience.
And given that the TikTok app has surpassed almost all other social networks in terms of downloads, including Facebook, its smart to start as soon as possible.
Copyright Disclaimer
One of the most popular types of content on TikTok is lipync battles. Essentially, two friends or content creators will lip-sync the same song and allow their friends or followers to be the judge.
Obviously, this presents a huge copyright problem, but TikTok is going around it.
Inside TikTok, you'll find a huge library of music and sound effects from your favorite artists, movies, and even video games. Anything inside the TikTok library is completely safe to use and you'll never be in trouble for using it (unless you break TikTok guidelines).
However, you also have the option to use custom sounds. However, you can get into trouble if you do not own them or have the proper permission to use them. This is an easy way to lose your TikTok account, so I strongly recommend only using sounds from the TikTok library or the ones you've created.
This also applies to any images you can use of your favorite movies.
Take a Minute to TikTok Surf
It's not difficult to use TikTok for business, but you only get one chance at first impressions. If you haven't used the platform before, take a few minutes to test it. Find content that you enjoy as a viewer and break it down.
Why do you like it? What separates it from other videos? Can you make similar content to advertise the business?
If you can answer these questions, you will be well on your way to using these tactics.
10 Easy Ways to Get the Most from TikTok for Business
Today I'm going to share how to use TikTok to get maximum exposure for your business. Keep in mind that, as with any social media platform, results vary and some content ideas work better for some businesses.
Here are 10 ways to get the best results of TikTok:
1. Use Phone, Not Camera
If there's one thing TikTok doesn't have in place, create it professional cookie cutter content. If you want to be successful on the platform, being original and authentic is mandatory.
TikTok's big appeal is that everything can be done from your phone. Although you can create content with photos from an expensive camera to increase the presentation value, it does not match the rest of the content on the platform.
Most consumers want to see how creative content makers can use the same technology, a smartphone, which is great for small businesses with a limited budget. It puts everyone on the same playing field and gives everyone the opportunity to go viral.
So, trying to stand out from the crowd in this regard is not a good thing.
2. Pet Exhibition
One of the most popular trends on the platform is the inclusion of your pet in the videos. In particular, trying to intimidate them has created many very funny videos that go viral on the platform. And being stuck at home because of COVID-19 has made them more popular than ever.
However, pets have always clawed their way to social media, so it's very likely that this will become normal. If your family has a dog or cat, you should make the most of the current trend and create some funny clips of your furry friend.
If you don't have one, I seriously suggest considering becoming a pet owner, because #dog and #cat hold the most popular 48th and 52nd tags. Although many of these videos will eventually use #cute, which is the 6th most popular hashtag.
3. Use the Right Hashtags
Without a doubt, the hashtags you choose are the most important part of getting your videos to the right audience. If you use unique or unusual hashtags, it can seriously hurt the number of views your videos get.
For this reason, you should try to target the most popular hashtags that are relevant to your video.
Businesses are often recommended to create their own hashtag to allow fans to quickly find content. And since you can use multiple hashtags, you should take advantage of it. Include your own special hashtag and include the more popular ones too.
Make sure you are not over-optimizing.
4. User Generated Content
If you are selling a product, you should consider asking consumers to make TikTok content while wearing it. This type of content is known as user-generated content (UGC) and has become a staple of social media platforms.
Big brands really take advantage of this concept with Nike being the king. If you look at #Nike on TikTok, you'll find millions of UGC where fans do some activity with or for their shoes.
However, remember, most companies do not have Nike reach. So if you have a small business starting up, UGC cannot be the only type of content you rely on.
5. Advertising Your Brand
When you upload videos on TikTok, make sure they include products you sell, display your store, or advertise your business in some way. While this may be the most prominent tip on this list, many businesses actually forget to do it.
For example, let's say you run a fitness blog. You can create a TikTok video of your morning routine. This is a great way to link your blog and your TikTok account together.
However, make sure it's not the focus of your video. Product placement should only be part of the video if applicable. Find a way to tell an interesting or funny story using items or locations that relate to your business.
6. Consider Influencer Marketing
Just like other social media sites, you can hire influencers to create content or give a shoutout to your account. While growing organically will help you create a more stable community, influencer marketing can actually speed up the process.
Sometimes you don't even have to spend money if you send them a product to use in the video. Alternatively, if you have friends or family who are really big on TikTok, you should definitely ask them to shout.
It can really go a long way.
Make sure the influencer is in your budget and most importantly, has the same values. For example, if you are targeting a younger audience, you need to make sure the influencer is suitable.
7. Consider Editing on a Computer
Wait a minute, wasn't this the first tip to use a phone? Yes it was, and while I still recommend using the phone as a recording device to keep it authentic, it's worth noting that in-app editing can be annoying if you're not a fan of working on a mobile device.
Let's be honest; the phone screen is small and it can sometimes be annoying to get everything right when using the touch screen. Instead, there are ways to use mobile apps on your computer, and you can do this for TikTok.
This can be done on Windows and Mac. It opens a whole new set of editing tools and can help you make your videos shine, as long as you're tech-savvy enough to take advantage of it.
8. TikTok Ads
As a relatively new social media platform that has taken the world by storm, TikTok launched without a robust advertising system in place. However, times have changed and the platform offers various ways to buy ads.
In fact, similar to YouTube, content creators can be paid for their future work by advertisers. And with over 500 million monthly users, it's a great platform to advertise on. But keep in mind that TikTok is still growing its advertising system.
One of the best ways to grow is to take advantage of the Hashtag Challenge system. This option attracts users to create content to help advertise a particular brand.
Essentially, it is the viewers who create the ads.
9. Funny Meme and Content Dominates the Platform
Unlike other social media platforms where businesses have become much more professional in engaging with their audiences, TikTok is about the more humorous side of your company. This is not the platform to create professional and informative video.
Instead, this platform is for showing the product or mascot to do something funny and embrace the meme culture that dominates the internet. Especially when it comes to younger generations.
In fact, TikTok could have become the internet capital meme, if that's a thing. This is thanks to many big meme creators coming onto the platform and becoming the most popular.
10. Follow the Trends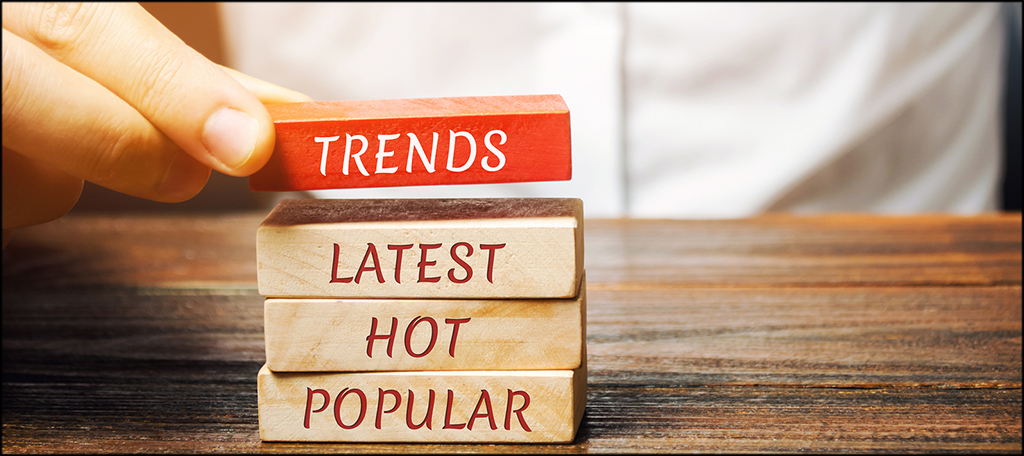 Trends come and go, but keeping up with them is essential if you want to gain the following. And TikTok is an extremely fashionable place. As I said before, because of COVID-19, pets have found a place on the platform as people stay home.
However, a new trend will definitely start once quarantine ends, then it will end and a new one will take its place in an endless cycle. But you should take advantage of them when they can be used to promote your business.
For example, if there's a food trend happening and you have a restaurant, it's best to jump on the bandwagon. It's a great way to reach new viewers who also just follow the trend.
Update regularly
A key part of any social media platform is to upload content regularly. If you want to make TikTok work for your business, you need to produce content.
Audiences are more likely to follow your posts if they know you're uploading at a certain time or day. It helps them keep track as well. Trust me, it's not a good feeling when your favorite content creator stops what they're doing for a month without warning.
Eventually, followers decide to stop checking and uninstalling you. Don't let that happen. Try to follow a schedule and release content on time.
TikTok for Business
Social media is a very powerful tool when it can attract a huge audience, and TikTok has done just that. It's still growing around the planet and is going to give the other platforms some much-needed competition.
A major factor in its success is the simplicity behind it. To begin with, all you need is a smartphone. And it happens that most people have one. So, it's not only easy for the average person to start creating, but it's also cheap for small businesses to start too (no expensive tools or software needed).
By using the tips above, your TikTok business account will be in an excellent position to grow quickly. Becoming a giant on the platform today could create incredible opportunities for your business as the platform continues to grow.