The web design space is constantly shifting and whether you are a professional web designer or a beginner, it can be difficult to keep up. Add value to your website by using free web design tools to speed up and streamline your web design process.
I want to talk a little bit about what I consider to be some of the best free web design tools currently available from the design and development community. Whether you know how to create a website or need a guide, these free website design tools are sure to come in handy.
1. Canva
Basically Canva allows you to design almost anything for free. The system includes tons of functionality and has everything you need to design. Canva gives you access to over one million stock photos, vectors and photos. They even allow you to upload yours.
Their photo filtering system gives you a ton of preset filtering options and you can go a step further with their advanced photo editing tools.
They have a system full of icons, shapes and free elements for your designs, and once again, you can upload yours. Canva also has hundreds of built-in fonts that are perfect for every design.
Use Canva for design, photo editing, social media design and advertising, logo design, eBook creation and more. I have actually used them for several projects and I have to tell you that I have yet to find a better free pre-built system.
Canva is truly one of the best free web design tools available so go check it out and give it a try.
2. Fig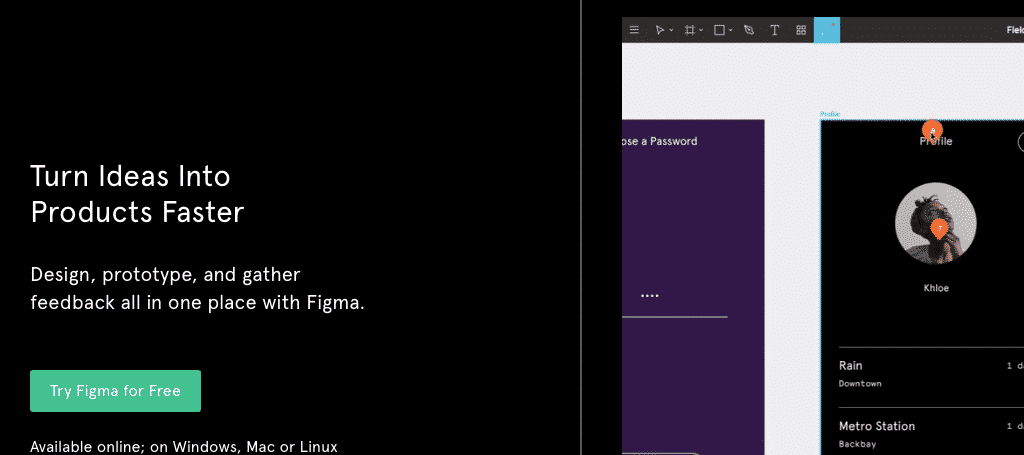 Why run three different programs for design, prototype and feedback when this can be done and bundled in one place? Fig is an online resource tool that allows people to design, create prototypes and gather feedback all in one place.
It comes with a pretty powerful prototyping tool that supports almost every part of the design process. Perhaps one of Figma's best aspects is that it provides the ability to collaborate between team members.
You are also able to share designs, upload all your imitation, and export CSS directly from the program (which is important for custom pages). Now some of these tools may require a small additional fee, but Figma still provides many free website design tools within the cost-free version of the program.
Figma is available online for Windows, Mac or Linux.
3. Fontjoy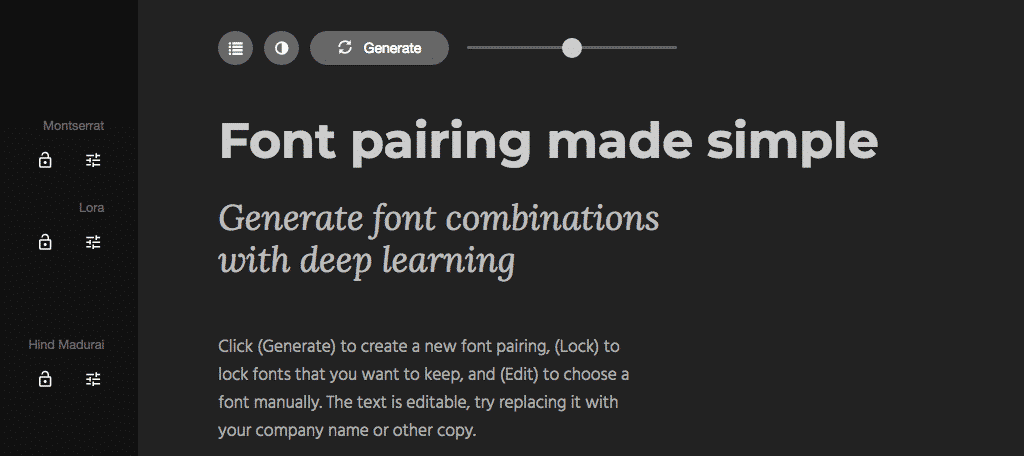 Font matching can be a daunting task and a lifelong problem in the design world. We know that fonts are an extremely important part of design because they are used to draw attention and are often the basis of brand identity.
Fontjoy is one of the best free website design tools for matching fonts, if not the very best.
This font tool pulls a full library of fonts straight from Google Web fonts and puts them all together on one page. Sometimes it can be difficult to find free fonts on the web and this helps you in that aspect too.
The program then allows someone to choose which font or font they would like to test and then test the size, weight and height of the line and see how it all looks on your web page.
4. FontBase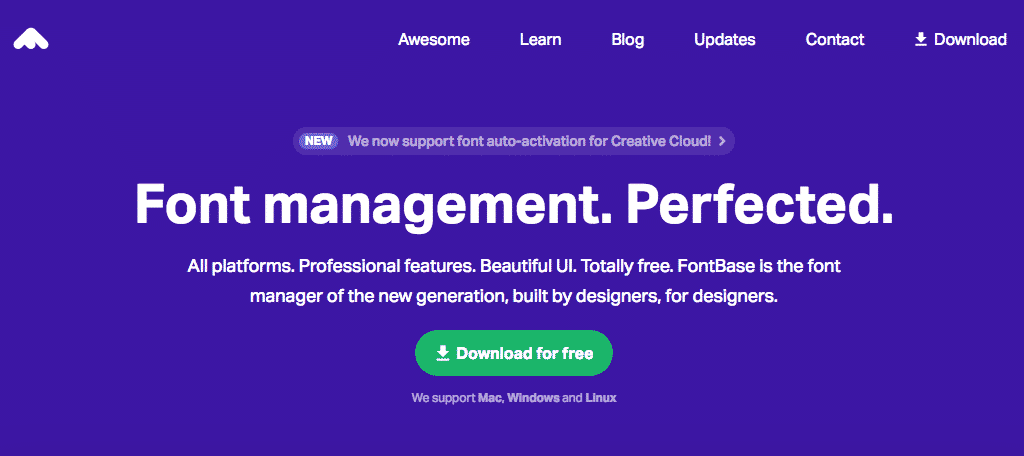 Since I showed you one of the best free website design tools for font matching, let me also touch on what I consider to be the best free font management tool.
FontBase is a completely free font management tool available for download on all three main operating systems.
It allows you to experiment with fonts inside the application and also gives you the ability to extract dynamic web fonts from the Google library. The program's visual GUI sorts your fonts by collections, font foundries, and tailored folders if you choose to go that way with it.
Truly the best free website design tool for font management.
5. Vectr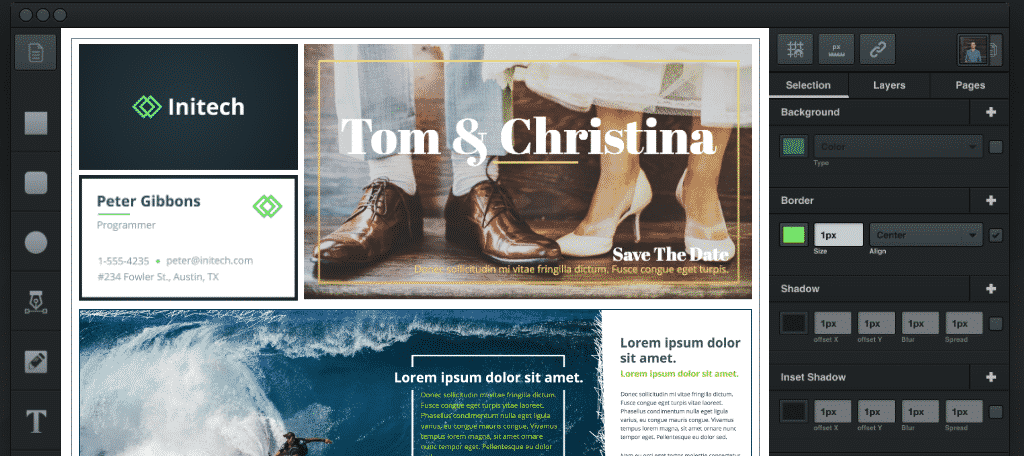 Finding free web page design tools for graphic design can be challenging. Here's why I've included a few of them in this article.
One of the more interesting free online graphic design tools is Vectr. They let you express your creative freedom by providing a free online design platform that can be used with a browser or by download.
Like most free web design tools, Vectr supports itself through an ecosystem of paid upgrades and additions, but the free version is actually very dynamic and offers many great options.
6. Color Wheel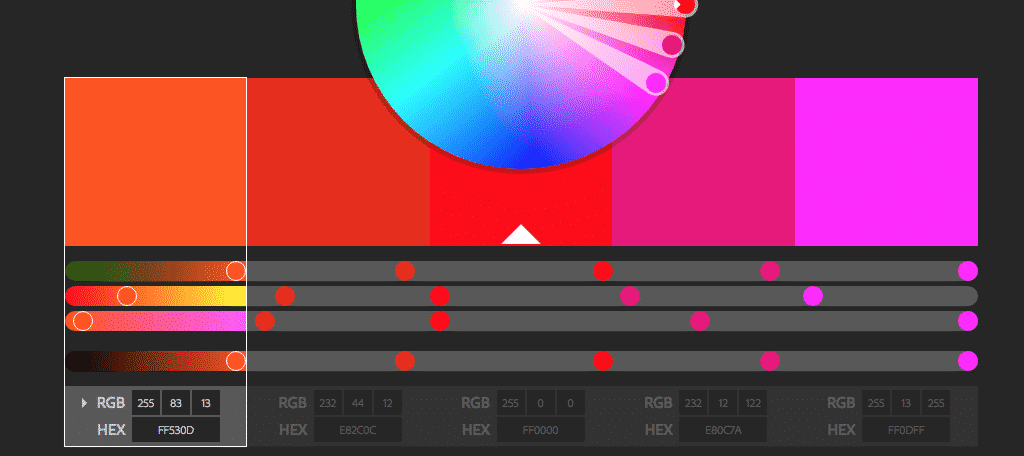 At first, you might not think a color wheel deserves a spot on this list, but think again. Color is what drives emotional appeal of everything and is a very important aspect of design.
Yes, I know Wheel Color comes from Adobe, and they rarely offer anything for free that's worth it, but Color Wheel really belongs on this list of free website design tools.
Wheel Color is a web-based color scheme creation tool and is 100% free. There are many ways to use this tool but the most common way to use it is to start with a seed color, and then let the tool help you choose additional colors. Wheel Color then blends everything selected into a nice color scheme.
7. Pictaculous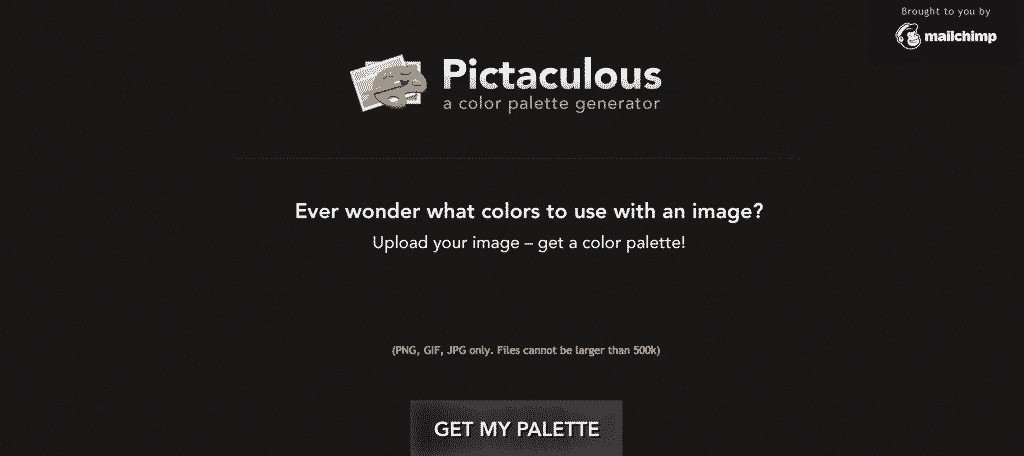 Because color tools are so important I wanted to show you one other color scheme tool that was a bit too great to pass on. Pictaculous is another color scheme tool but works quite differently than Wheel Color does.
Pictaculous lets you upload any photo you want and then automatically pulls you the main color palette of the picture. This is a great free website design tool if you put a picture in the background of a website and then use that color palette as well.
Go look at Pictaculous. It's simple but very effective, and most importantly it's free.
8. Capture Full Page Screen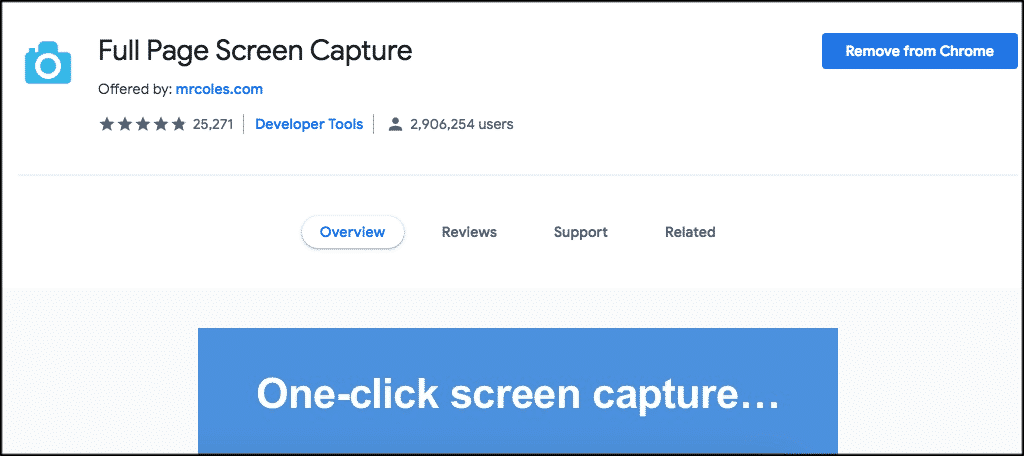 The title of this free web design tool pretty much says it all. Capture Full Page Screen is a one-click screen capture tool that converts a full web page into a single image.
This is actually a Chrome extension and all you do is go to the Chrome Web Store and download it to your Chrome web browser. One click of a button and you get smooth, clean and professional full page images.
This can be important when building a portfolio or even for showing clients preview images of a website you are building.
The extension has over 25,000 reviews and comes in at 4.9 stars overall. Give it a look, it's a great little tool to have in your Chrome browser and of course, it's free.
9. MAMP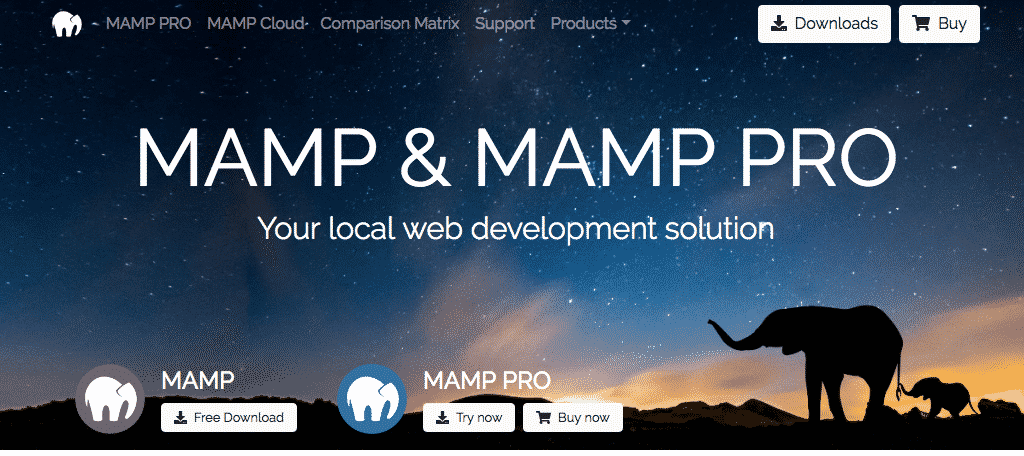 What happens when you need to test a website to see if it actually works on a live server? You can buy an expensive hosting account or program, or you can use it MAMP.
MAMP is a free website design tool that uses a local server environment that can be installed under macOS and Windows with just a few clicks. Once you know you're good to go, you can upload your fully functioning website to a dedicated server.
MAMP provides all the tools you need to run WordPress on their desktop for testing or development purposes. It doesn't matter whether you prefer Apache or Nginx or if you want to work with PHP, Python, Perl or Ruby. You can do it all with MAMP.
Go look at it and download it. There is also a pro version that includes some other tools, but for testing purposes, MAMP is unbeatable for free.
10. Zeplin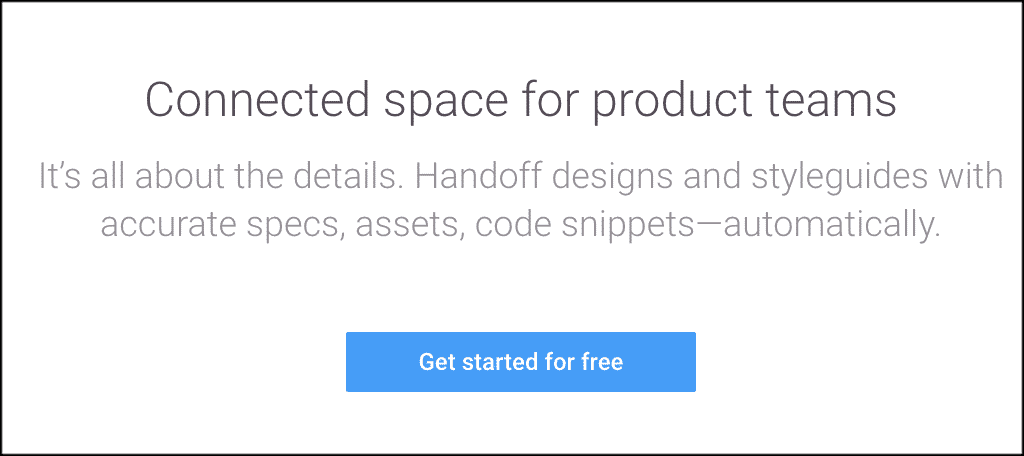 Zeplin offers several free website design tools all in one space. Developers, designers, and the rest of the team can all work in one place from concept to production.
Zeplin automatically generates accurate code specs, assets, and code snippets from designs and tailors them for the platform you are developing for. You can export files in one click using their Sketch, Adobe XD CC, Figma, Adobe Photoshop CC plugins. Finally, you can store full projects in the Zeplin cloud and invite team members and share links. Everyone in the team can access up-to-date design resources and be kept informed of changes.
There is also a paid version that will allow for more projects at once, but the free version allows one full project at a time to run.
11. Fusion.js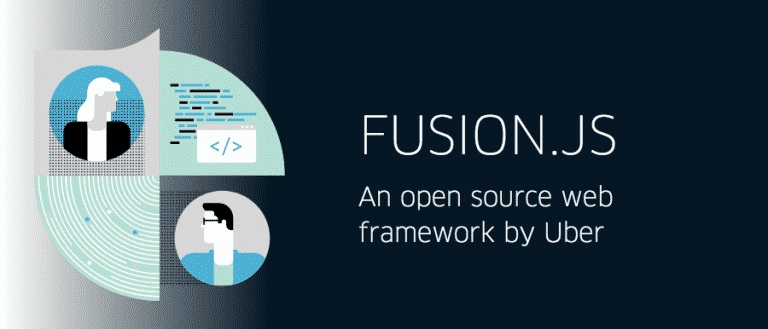 I love the open source web framework. With that said, Fusion.js is an open source web framework by Uber's web platform team. The framework makes web development easier and produces lightweight, well-performing apps.
Fusion.js is simply a MIT licensed JavaScript framework that supports popular libraries like React and Redux, and comes with modern features like hot module reloading, data-aware server-side rendering, and bundle split support.
It has all the benefits of a pre-configured optimized boilerplate. Fusion.js provides a very flexible plugin-based architecture.
12. TinyPNG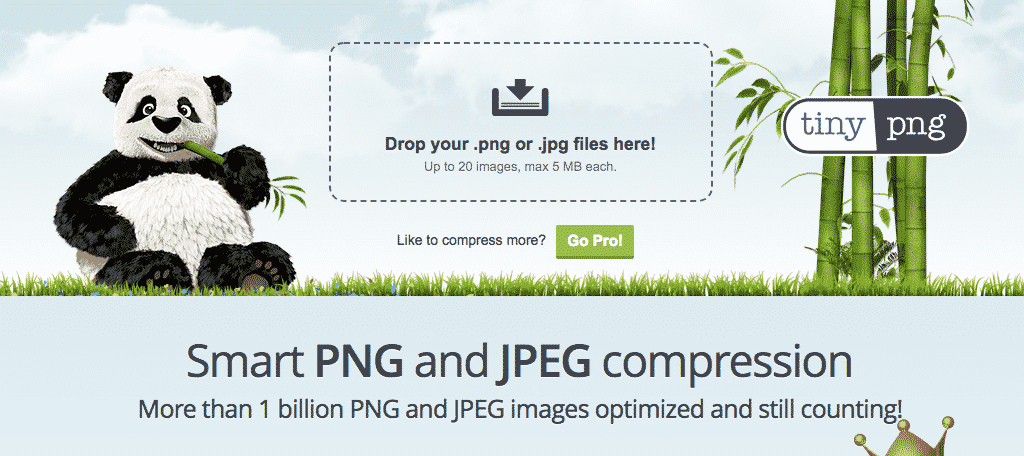 As far as free website design tools go, it doesn't place too much importance on images in size and compression. TinyPNG handles both of these issues so you can then take your file and upload it to a website without causing size and space issues.
To be a bit more technical, TinyPNG uses "smart loss compression." This technique selectively reduces the number of colors in an image, meaning that fewer bytes are needed to store data.
The effect creates a huge difference in file size but is almost invisible to the naked eye. Images come out looking clean, crisp and smooth. This is one of several ways to optimize images.
13. Elementor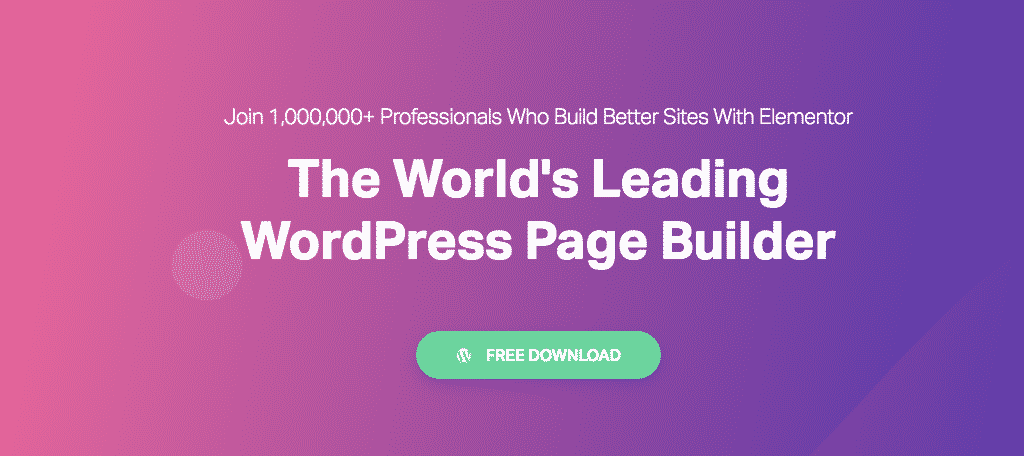 I can't round out this list of free web page design tools let alone a page builder. There are a lot of great ones out there, but I want to focus on them Elementor for a minute.
Elementor is a free WordPress page builder with over one million downloads and over 2,000 5-star ratings. Simply download the Elementor page builder plugin and install it on your WordPress site.
Yes, there is a pro version of this page builder, but the free version is still the best free website tool available, especially when it comes to WordPress page builders. There are so many amazing website builders out there, but this one is free and comes with so much functionality.
The page builder contains 29 very useful tools, all of which are in the free version. Elementor comes with everything you need to drag and drop your way to an amazing looking WordPress site.
If you are looking for a free drag and drop WordPress page builder, try Elementor, you will not be disappointed.
Where to Go From Here
Honestly, it's up to you. There are hundreds of amazing free web design tools available these days.
Between add-ons, subscription packages, and open source projects, individuals and companies can offer free website design tools all the time. Keep an eye out, something new is always trending.
I tried to narrow them down and introduce you to some of the best free web design tools I've used myself and continue to impress.
What are the best free web design tools you have found and used either once, or multiple times for your design projects? I would be interested to know what some of your favorites might be and why.