Online marketing is a vast and ever-changing landscape. But, the right marketing tools can help you navigate it successfully. Whether you need help with marketing, analytics, content, email or social media management, we have a tool for you in this list.
If you're starting from scratch, you'll find lots of valuable information here. But even an experienced marketer should be able to find something new. And the search for something new is a hunt we should all take part in.
Why is Online Marketing Important?
Small business marketing is important in so many aspects. From getting the name of your business out there to contacting potential clients. How you market a small business and how potential customers perceive your business can mean the difference between increased sales and being successful, or reducing sales because your marketing efforts are not exactly where they should be.
Sometimes, it can be difficult to know where the right online marketing tools are. Below you will find a list of marketing tools that will help you succeed with all your online marketing plans and help exponentially grow your business.
Best Marketing Tools to Succeed in 2021
Do I need to say more? In terms of raw data about your website, there is no better tool. The reports are comprehensive, and the possibilities are endless. It would take a separate article to adequately describe the benefits of Google Analytics, but if you are under the impression that it's nothing more than visitor numbers, rest assured, that's just the tip of the iceberg.
Yes, Analytics will tell you how many people are visiting your site. But, it will also tell you where they live. Which websites send traffic your way.
Which marketing tactics are most effective in driving traffic to your website. How many visitors convert to customers. Which pages of your site are the most popular. What content do visitors like most. The list is long, and the insights are a gold mine.
Not only that, Analytics can tell you how to improve the speed of your website, giving you detailed advice and methods. Google Analytics is one of the best online marketing tools for a small business that you will find.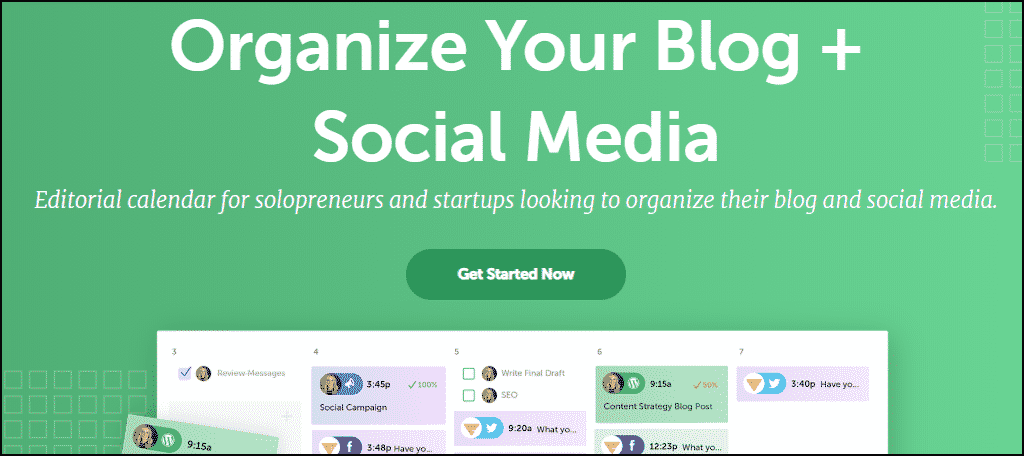 The CoSchedule Editorial Calendar can be your daily application when juggling blogs and social media for multiple brands or products under one roof. It integrates with WordPress, so new posts are automatically added to the CoSchedule calendar.
From the calendar, you can organize Twitter, posts to Facebook, Instagram, LinkedIn, and even Pinterest. You can change social media posting dates with a simple drag and drop.
The calendar is also a good workflow manager / tracker for upcoming WordPress posts. Team members can view each other's work and comment or edit before publishing.
CoSchedule WordPress integration does more than add new posts to the CoSchedule calendar. You can actually write and schedule social media posts from WordPress, while you're writing a post. When the post is announced, CoSchedule takes over the promotion.
It's a huge organizer and saves time, and once you've used it, you'll wonder how you ever lived without it.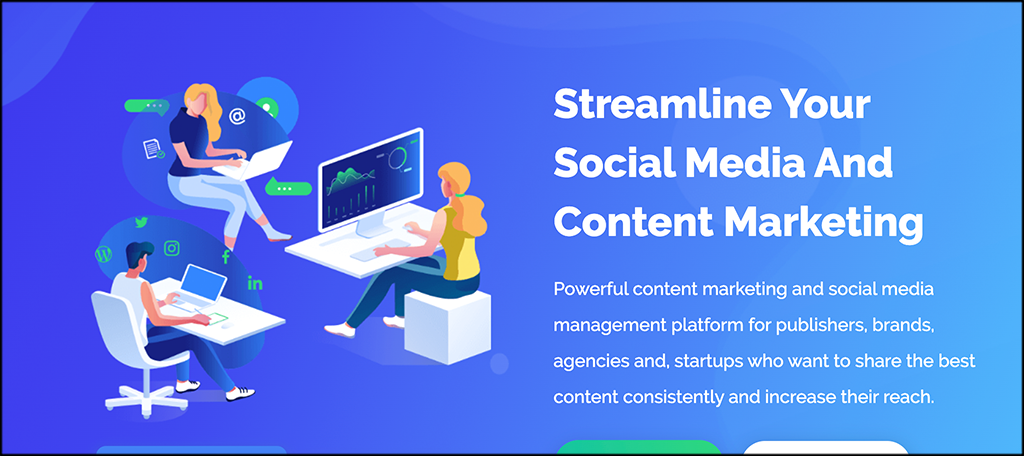 ContentStudio is a very powerful content marketing and social media management platform. This tool is essential, no matter who you are or what you build. Publishers, brands, start-ups and agencies can all use this tool to share content across platforms and increase their reach to customers.
ContentStudio has a planner, automatic content publisher, excellent analytics, and a tool to help you discover best performing content across different industries. They are a leading content discovery engine that can be used to help grow your business in many different ways.
If you've been looking for a tool that brings powerful content management and social media interaction to the table, then ContentStudio is definitely one worth looking into.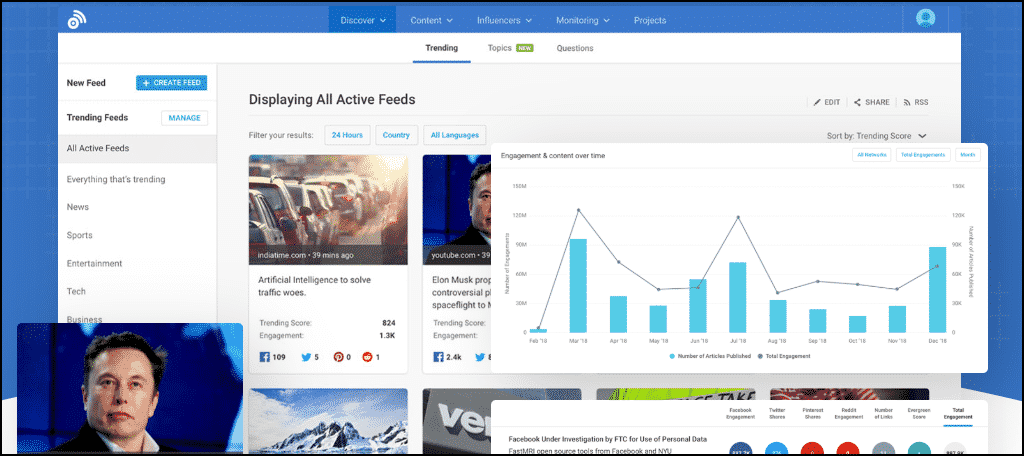 BuzzSumo is similar to keyword analysts, but focuses on social media sites, gathering information about the conversations that are the most popular topics of conversation. It can tell you what topics are being talked about and how much attention the topics are getting.
It also shows who people are paying attention to. If you want to know who the influencers are where specific topics are concerned, BuzzSumo is the perfect place to find them.
So you can use BuzzSumo not only to find out the hot topics of conversation but also to find out who to engage with. Contact the followers and follow them to get the most out of the social conversation.
If your business can benefit from keeping your finger on the zeitgeist, BuzzSumo is an essential tool.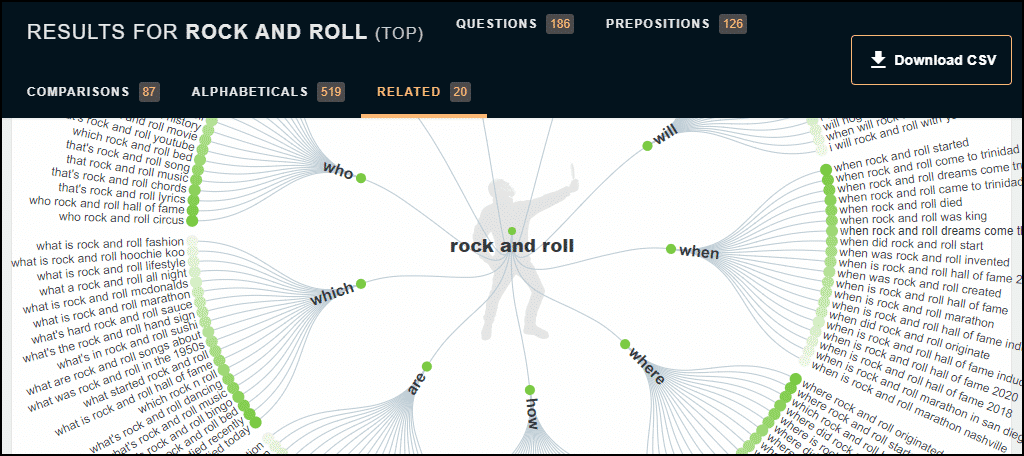 Solution The Public is a handy tool that gives you a graphic representation of related keywords for any phrase you enter.
These are the questions that search engine users ask. If you can answer those questions, you will improve your ranking for those questions in search engine results.
Do you have content that covers the keywords related to your website or business? Use Public Answer to find out.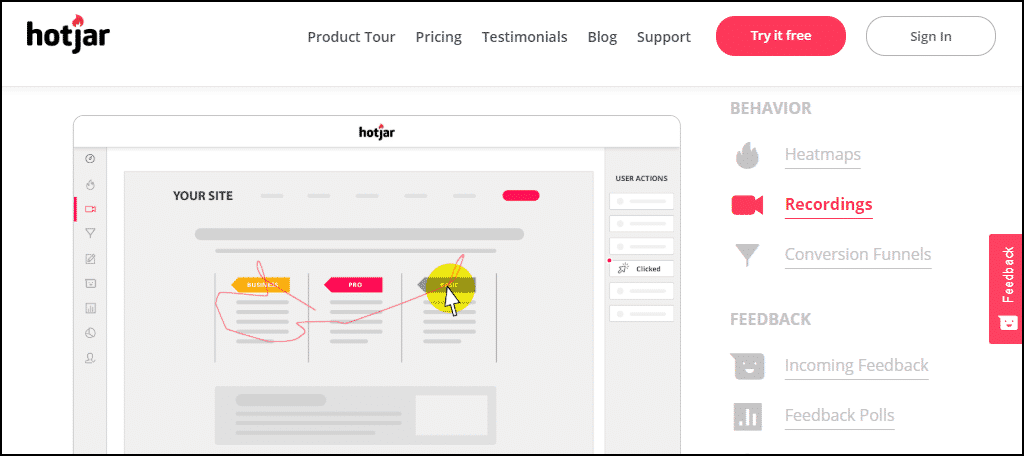 HotJar is a website analytics tool that shows you how visitors interact with your site. One of the best marketing tools for a small business; it is not limited to analyzing link click behavior. It can show you how your visitors interact with each page.
Among other things, it records and analyzes clicks, tapes, and scrolling behavior. It provides you with real-world usage data that traditional statistics and analytics can't.
Don't your website visitors scroll past a certain point on an important page? Why not?
Once you see behavior, you can take steps to improve your website and make sure visitors don't miss out on the information you want them to (and don't miss out on sales).
Every good marketing strategy includes email. There are dozens of popular email marketing tools, but one of the best is MailChimp.
I was a ConstantContact user for a long time. But several years ago, I switched to MailChimp and without looking back. MailChimp is easier to use and provides better tools to optimize your email campaigns.
It's also cheaper than ConstantContact if you're sending lots of mail. (If you have less than 2,000 subscribers and send less than 12,000 emails a month, it's free!)
MailChimp – an unfortunate name, but an excellent tool.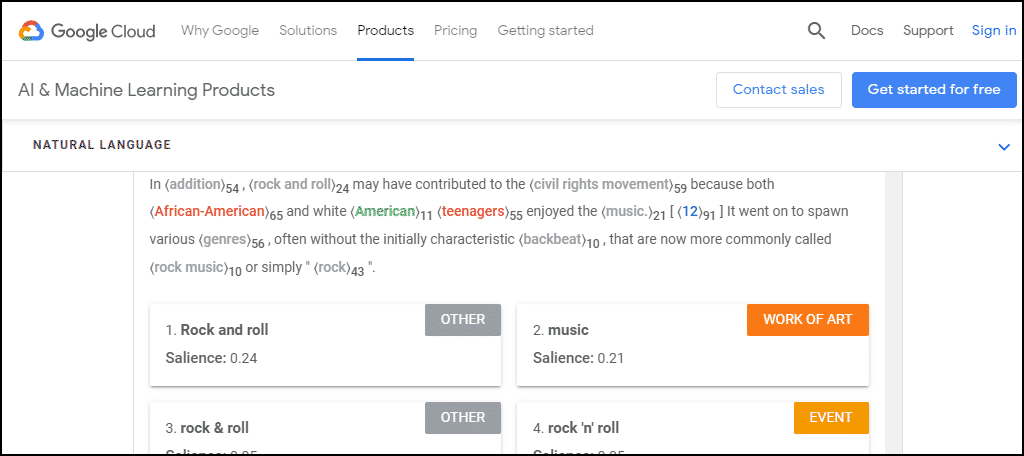 The Google Natural Language tool gives you a breakdown of how Google views the text on your site. It divides the language on your page into entities, sentiment, syntax, and categories.
That's useful information to get, but the Natural Language tool really shines when you use it to analyze pages that are higher than yours in search results.
Analyzing the top one or two pages can give you insight into ways to improve your website (or pages). Find important associations in the "Entities" section. The "Salience" score tells you how much that particular word or phrase stands out from similar content online.
The closer to 1, the more unique a obviously the information.
Do you focus on the same things? Maybe if you do that, you'll be able to give their top pages a run for their money.
See also the "Sentiment," "Syntax," and "Categories" tabs, for more valuable information.
To use the tool without going through the technical hurdles of writing code to access the Google API, enter text copied from the page you want to analyze into the "Natural Language API demo" box and click the button "ANALYZE".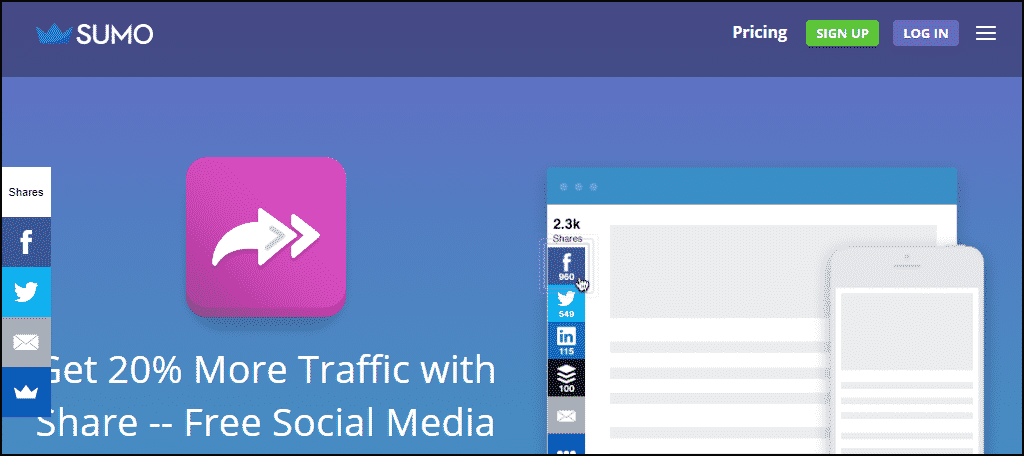 Your website visitors are one of your best free advertising tools. Making it easy for them to share your content can increase traffic to your site. SumoMe Share makes it easy to create and install share buttons for maximum impact and usability.
SumoMe lets you add sharing buttons for all of the popular social sites (Facebook, Twitter, etc.), but also some lesser-known websites that you want your visitors to share with. In fact, they offer links to more than 65 services.
And unlike some other split-button generators, the SumoMe buttons adapt well to mobile devices.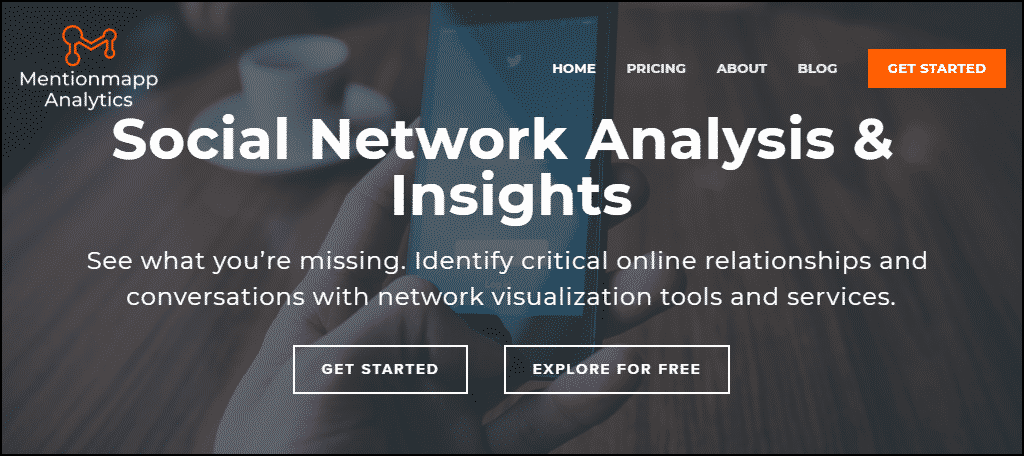 If Twitter is (and of course should be) part of your marketing strategy MentionMapp will help you get a better view of your Twitter landscape. It provides you with a relationship chart, which means you can see which Twitter users are connected to your brand, and who those users are connected to.
It's a great way to identify influencers and measure the effectiveness of your Twitter activities.
Hootsuite is similar in many ways to CoSchedule, but is more affordable (in most scenarios), and some functions are easier to use. It posts social media to multiple destinations (live or scheduled), but it also leaves you with no part of what you're looking for with keyword search.
But not just keywords as you can also search social conversations by hashtag or location. The search capabilities are useful when you want to do research on your own brand to find out what people say (or don't say) about you.
Hootsuite is also free to use, but if you need more than one user and three social profiles, you'll have to move up to a paid tier. Paid users can schedule more messages and access additional team features and metrics.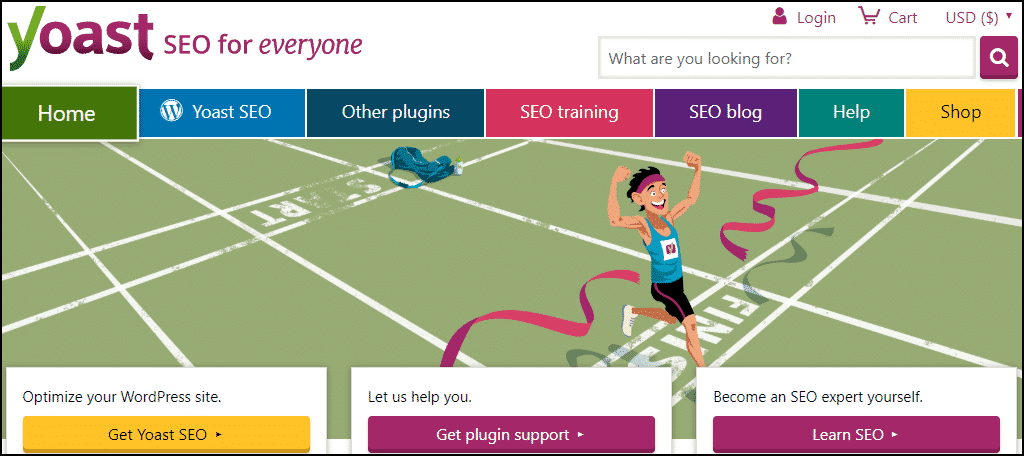 If you are using WordPress for your website or blog, you need a Yoast SEO plugin. The Yoast plugin does things like generate a sitemap, but the area where it excels is in keyword optimization of your articles and pages.
It will guide you to make sure Google sees your content the way you want it to be viewed. In addition to real-time SEO analysis, it also provides readability analysis, ranking your content for ease of reading, sentence length, and subheading distribution, among other things.
Using Yoast will not only help you refine your content, but it will also teach you how to use SEO methods that you can apply to content outside of WordPress.
13. Crisp
Crisp is a customer chat program that allows website visitors to open a window and chat with you or your staff. Live chat is a fairly common feature for larger companies, but if you run a one-person store, you can get a lot of insight when talking to potential customers.
There are many live chat programs out there, but Crisp has some cool features, like the ability to send marketing emails based on data that visitors have provided.
There is no better way to know what your customers (and potential customers) want than by asking them directly. Surveys are easy to create using SurveyAnyplace. I like the data visualization they use, so the information gathered from the responses is more useful than some other survey builder marketing tools.
Another great benefit of SurveyAnyplace is the good looking questionnaires. That may seem trivial, but an attractive presentation leads to a higher level of response and participation.
Let SurveyAnyplace guide you through creating your survey … you're in good hands.
Canva is an image production tool. That may not sound like much, but check out their templates for social media images. They really help when you need to create graphics for several different platforms.
Do you know the best dimensions for images on all social sites? I don't, but even if we were committed to memory, those dimensions change over time. Let the Canva templates do all the dirty work, and you can focus on creating great images.
We have a detailed look at Canva that explains much more to you than I can here.
I love the Screaming Frog SEO Spider. It's a simple tool. It just crawls your website and provides a report of what it finds. But those reports do double duty, warning you of website technical issues (broken links, redirects, etc.) as well as issues that may affect your SEO.
It can identify duplicate content, provide an easily scanned list of page titles, display metadata – it's an insight into your site that will help you refine and repair every nook and cranny.
If you don't think your site has any issues, run the SEO Spider. What he reveals may surprise you.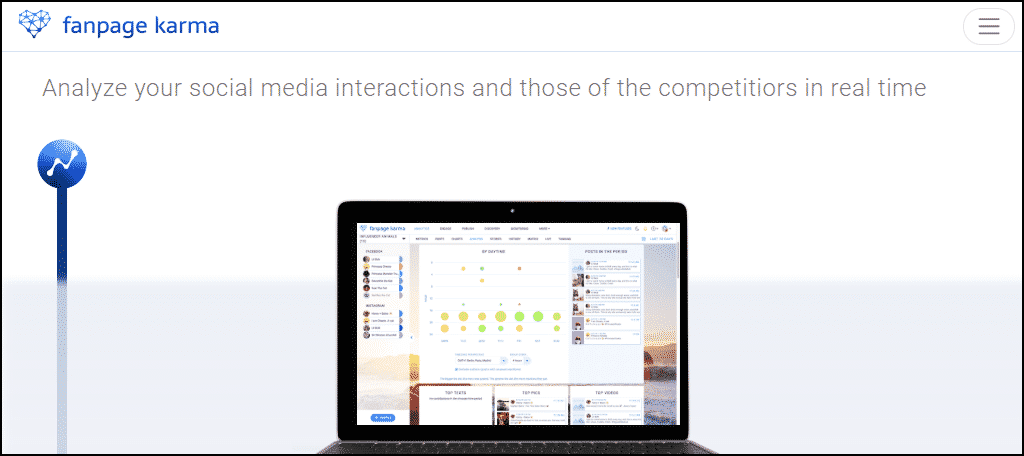 Fanpage Karma is a publishing and discovery tool, but the feature I love is the Facebook page analysis.
Compare your page with other brand pages using metrics such as fan numbers, page growth, visitor engagement and interaction, responsiveness – there are over 250 data points available (most of which are updated every 10 minutes).
If you've never compared your Facebook presence with your competitors, you're missing out on valuable data that can help you improve your presence on the world's largest social network.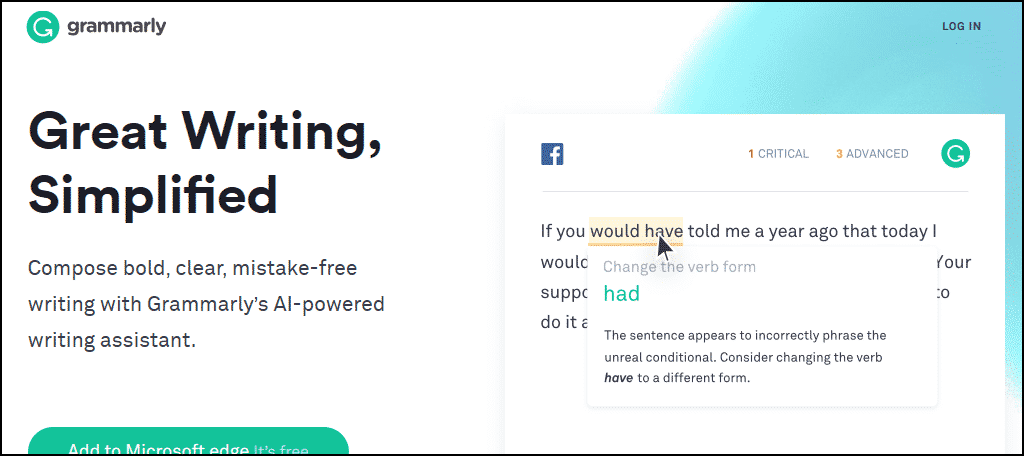 The best marketing tool is a good first impression. Grammar looks like nothing more than another spell checker, but it's much more than that. It analyzes readability and grammar, and its suggestions can help you avoid overused words and phrases.
Your online business communicates using the written word. Here's how potential customers learn about what you do. Incorrect spelling or grammar can leave a bad impression and cause visitors to judge you harshly.
Don't let that happen.
Grammarly works as a browser plugin or desktop app, so it integrates just about everywhere you type. In fact, he is analyzing this article as I write it. 🙂 It alerts me to issues that I may have overlooked and shows me how best to address those issues.
And I'm even doing this in the WordPress editor!
Another benefit is how it also scans social media posts. This means that you are less likely to leave embarrassing spelling or grammatical errors when trying to impress your audience.
I wouldn't work without it, and once you try it, neither would you.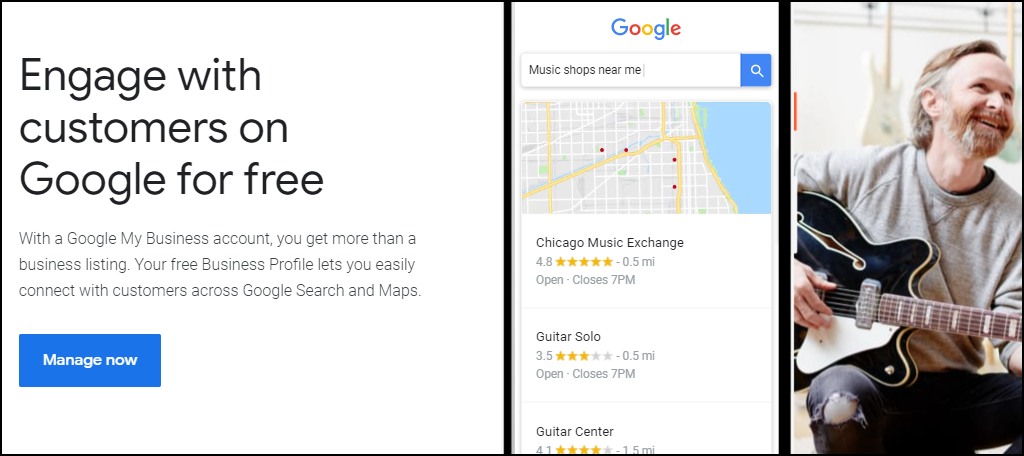 If you own a physical location, you want foot traffic, which means local SEO is very important. Google My business is exactly what you need.
It allows you to display all your business key information on the front page of Google in local searches. For example, if I were looking for "Donuts near me," it would pick up local donut shops in my area.
Appearing in these searches is critical to success.
This will display your location through Google Maps, your phone number, business hours, and customer reviews. This is the most popular way to find local businesses, so you need to set it up today.
Sprout Social is an all-in-one social media management tool. The platform will help you run all your small business social accounts and make the whole process of posting, scheduling, and everything else related to social media much easier.
If you are looking for a robust social media marketing tool that can help your small business, then definitely check this out.
Rounding out our list of the best online marketing tools available today is LiveChat. Using this platform is a great way for you to connect with your customers in real time. It allows you to have online chats with them directly from your business website.
You will be able to answer questions, direct them to products, and help them with anything else they need. Check out LiveChat to see if it's something that can benefit your business.
Marketing Tools are everywhere
The 21 tools we've talked about here are some great basic marketing applications, but they're just the tip of the iceberg. When you zero in on specific marketing tools, say Instagram, there are many useful apps that make your work there more effective.
Speaking of Instagram, it's all about tools, but don't forget to explore different marketing platforms. There are many websites out there beyond Facebook, Instagram, and Twitter. Find what works for you and focus on that area. Hopefully, what we've covered here is a good foundation from which you can explore and branch out.
Collection
There are no boundaries to online marketing, so go out and make your mark. The list above gives you access to some of the best online marketing tools available today.
Go through them, pick and choose some, test them, and see which ones (or maybe all) work best for your needs. Good luck on your marketing journey!