If you are planning to build a website of any kind, trying to calculate the exact price is a pretty difficult prospect. And trying to find out how much an eCommerce website will cost is even more difficult because what you might need depends very much on the scale of the website.
Not to mention the products you actually have to buy to sell to customers. Therefore, it may not be possible to get an exact figure. But the good news is that we can get pretty close to the actual cost.
Today I'm going to cover the cost analysis of building an eCommerce website.
What do I need to build an eCommerce site?
Before we can calculate the cost of building an eCommerce website, we need to find out what goes into one. No matter what type of website you are building, they all share common parts, which include:
So the real question is how does an eCommerce site differ from a normal one?
The first major difference is the large number of plugins you will need to make an eCommerce site. Building a blog doesn't take long, but a completely new eCommerce site does, and choosing free options is not always an option.
Without a doubt, you will need WooCommerce. You are also very likely to buy multiple extensions for it that can help increase business. You may also need other things like live chat support, email subscription, and other plugins.
The good news is that the price of themes stays pretty much the same, with free and premium versions on the table.
However, there are some unique costs to doing eCommerce that we have to figure out.
For starters, you sell goods, which add two immediate costs that are difficult to identify: transaction fees and shipping. A transaction fee depends on the payment gateway (PayPal, Stripe, etc.) you use.
The good news is that this comes from the purchase but can range from 1-3% of the total acquisition.
Freight is much more complicated and depends on what you sell. For example, carrying a mattress is very different than carrying a book. We will cover this in more detail below.
The main cost of starting an online store is actually filling it with products. If you choose to sell hardware equipment, you need to buy that equipment from a distributor, store it, then sell it on your website.
We'll explore all of this before looking at the price, though feel free to scroll down to the chart to see the cost break down.
Is Free Equipment an Option?
In many cases, free appliances are an absolute option, especially for a brand new store. This can help lower the cost of building an eCommerce website.
For example, you will want to send weekly shop updates to customers in the form of a newsletter. While email marketing can be expensive, it's also free when you're starting out, at least for the most part.
That said, sometimes choosing the free option can come back to hurt you.
For example, while we will use WordPress and WooCommerce, other eCommerce platforms may charge an additional transaction fee, or higher fees, depending on the plan you choose. It can easily cut into profits.
Typically, the cheaper the plan, the more you pay in fees.
I will try to mention the availability of free options whenever possible, but sometimes saving a few bucks can cost you more in the long run.
Web hosting
Web hosting is a cost that all websites share, but this has resulted in it being quite affordable.
A web hosting company is responsible for renting server space for your website and maintaining that server. Websites are active 24/7, so maintenance is important. The quality of the server also determines the performance of your website.
As a result, web hosting is one of the most important choices you have to make as an online store owner.
Fortunately for you, the web hosting industry is extremely competitive with tons of options to choose from. That said, you need to make sure that the quality of your web host matches what customers expect from an online store.
Here at GreenGeeks, we offer customers affordable rates, environmental commitment, and most importantly, the best hosting services in the industry.
Now I know what you're thinking, what does it actually cost?
In most cases, web hosting services cost less than one coffee for a month. The issue is that each design is different because they offer different sizes of server space, support and other factors.
Therefore, it is not easy to identify a price.
Refer to the table for a range of prices from the cheapest to the most expensive for a new online store.
Domain Name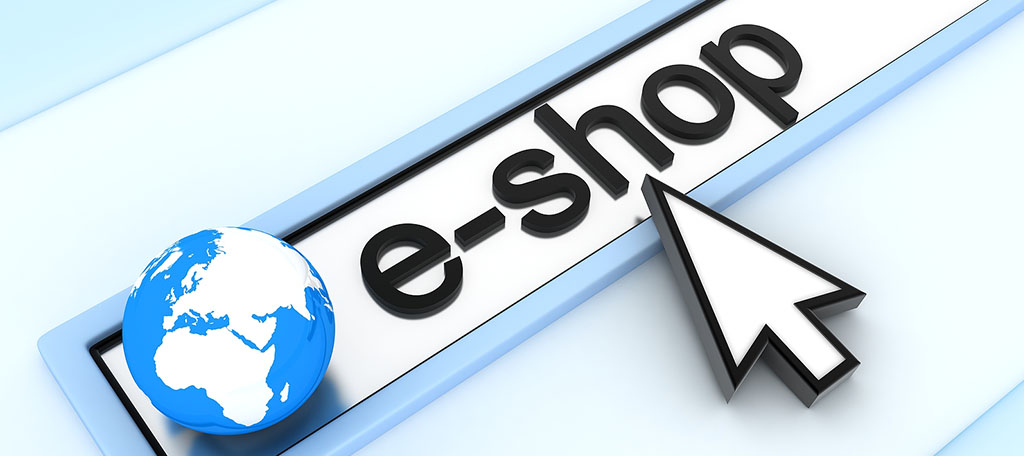 The domain name is your website name or your website URL.
Many may take this for granted, but getting the right domain name can sometimes be expensive. For example, if you own a physical store, you probably want your domain name to be "YourStoreName.com," But, what if it's taken?
Well, you have a few options. You can change the ".com" extension to ".net" or something else. Try to buy the domain name from another owner. Or, choose a new name that is available and relevant to your store.
In most cases, it is recommended to choose something else.
This is because buying a specific domain name taken can cost thousands of dollars. In fact, many individuals buy domain names in the hope that they can sell them for absurd amounts.
Switching to ".net" is not recommended for an eCommerce store. The ".com" extension means that your website is commercial, and that is what an eCommerce website is. While some may have success like this, I do not recommend it.
The good news is if you choose a unique domain name, it's actually quite cheap. In fact, at GreenGeeks, it's free! You get a free domain name for the first year. After that, you only need to pay a small fee each year to keep it.
Themes
A WordPress theme is a collection of style sheets that determine the appearance of your site.
Every website needs a theme, and to be clear, only one theme. Fortunately, themes come in free and premium options. The main difference is the level of support you can expect to receive and how many options you have available to you.
So the real question is, should I use a free or premium theme?
Well, to be honest, it depends on you. If you are brand new to web development, the extra support that a premium theme offers is well worth the cost. Premium themes usually come with templates, which can dramatically speed up the design process.
In some cases, you may just need to make a few small edits and add your own content before it's ready to go.
Free themes are a great option and can save you a few bucks. That said, you typically need to do some extra work to get them to look as good as premium plans. It's not difficult, but for beginners, it can be time consuming.
The good news is that premium themes are not that expensive. Typically, this will only set you back about $ 50. Some are more expensive and some are cheaper, but they are a one-time purchase.
However, this will not have a huge impact on the final price.
Plugins
Plugins are small pieces of software that add specific features to your site. They are basically like apps for your smartphone.
They are the main reason you can build a stunning WordPress site without ever writing a single line of code. Fortunately, just like themes, there are free premium versions available.
Since you are building an eCommerce store, you will need the WooCommerce plugin, which will cost you nothing. It allows you to build an online store in mere seconds. Although it's free, most developers who are serious about buying some of the add-ons it offers.
For example, there is a premium addition that enhances the cart feature to show recommended items. This can increase sales dramatically. And there are many other useful additions that range from $ 30 to $ 100.
Premium plugins generally exist around that price point. Odds you want to stick to the free versions of plugins and slowly upgrade to the premium as your website grows.
This will help reduce your start-up costs, but sometimes it's not a viable option.
Transaction Fees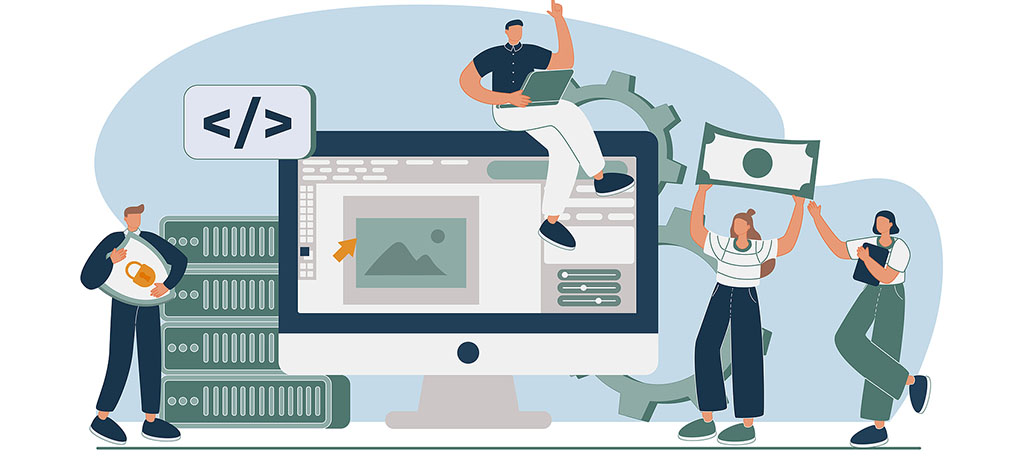 A transaction fee is a fee that occurs each time purchased using a payment gateway.
Unlike everything else on this list, a transaction fee is not an initial cost, but something you have to consider because you will need to pay it on every purchase. The fee is determined by the payment gateway you use and is subject to change.
This can greatly influence the pricing of products in your store. Especially if the profit margins are very small. For example, if you made a profit of only 2%, you would end up losing money because of the transaction fee.
I will not include transaction fees in the grand total because you do not have to pay anything until a sale is made. In addition, each payment processing system is different, so the fees can vary quite a bit in some cases.
That said, this is something that will affect your business and you need to keep them in mind.
Stock Purchase
Without a doubt, the real cost of opening an online store is buying the products you are going to sell.
The problem here is that each store sells different products. One store may be selling T-shirts, while another might be focusing on video games. Prices are going to be different.
This is also where many new online stores fail. They simply buy too many products for a shop with no visitors. Conservative purchasing is strongly recommended to lower the initial cost.
The worst thing that can happen is that you run out of stock.
Now it is worth noting that this point may be null for a variety of reasons. For example, if you run a small business with a physical location. You probably already own the stock and are looking to exchange for online sales.
You could also be running a dropshipping business model. This is where the store buys products from a distributor after they sell. The distributor is responsible for storing and transporting the product. You are the middle man in this scenario.
It is impossible to estimate the costs without knowing more about a particular type of business.
Storage
Storage is another problematic factor to consider that has many variables.
Let us face it, if you are buying products to sell for your eCommerce site, you need to store those products until they are sold. Pretty basic stuff, but this can be very expensive if you have a large online store.
In some cases, you may need a warehouse to manage it. In other cases, you may only need a spare room in a house or flat.
And as with buying the stock, this could already be taken care of.
If you own a physical location for your business, well, your store is right there. It's still a cost, but not specific to your online store. It's for the business in general.
Dropshipping businesses also do not face this problem. Instead, the distributor is responsible for storing the product.
Shipping
The main component of selling products online is shipping the product to the customer after the sale.
This means that you will need boxes, tape, protective materials (bubble wrap, etc.), and most importantly, pay postage. Freight is a real cost and will cut the profits deeply, which is why smaller businesses cannot offer free shipping.
Of course, some stores will bake the ships in price and advertise free shipping.
Even if you use dropshipping, you are still generally responsible for paying delivery costs. This can be in the form of a fee. In some cases, the price already includes the shipment.
What's worse is that freight prices can change. For consideration, they have been steadily increasing throughout the pandemic.
Marketing
Even if you have everything else in place and your website is online and ready to go, you still need customers.
Welcome to marketing.
There are a thousand different ways to go about marketing, and the vast majority of them are free. This includes things like social media marketing, using Google My Business (physical location required), free advertising credits (Facebook, Google Ads, etc.), and more.
You can also go the paid route and buy advertising space. Marketing is extremely important in getting started because you need to have a customer base or your store is not doing anything.
Cost of Building an eCommerce Website
Shop Component
Required?
Price
Details
WordPress software
✔️
$ 0
WordPress software is completely free to use on its own.
Web Accommodation
✔️
$ 2.49 – $ 8.95 per month
or
$ 106.20 – $ 322.20 for three years
Web hosting is an essential part of all WordPress.org websites. Although most offer a monthly cost breakdown, very few actually receive monthly payments. So you pay for one to five years in advance.

In GreenGeek's case, you pay for it 3 years from web hosting.

Plugins
✔️
$ 0- $ 300
In most cases, websites start with free versions of plugins. That said, you might buy a few premium plugins to add some of the expected features from the start.
Themes
✔️
$ 0- $ 50
Themes have free and premium options to choose from. A stylish premium theme can go a long way and not cut the budget.
Stock
✔️
$ 0- $ 1000 +
If you run a dropshipping business, you don't pay for products until a sale is made, so you're actually spending $ 0. If not, the price may be just about anything, but typically over $ 1,000.
Storage
✔️
$ 0- $ 1000 +
Dropshipping businesses will have no storage costs. Instead, this is on the distributor. However, renting actual space to store products can be expensive. It's also possible to get the place already.
Shipping
✔️
$ 100- $ 300 +
This really depends on how many sales you make. Small online stores can easily spend over $ 300 a month, while larger ones can spend thousands.
Marketing
✔️
$ 0- $ 500 +
It is entirely possible to use free marketing tools alone and you can have a lot of success doing so. That said, the typical business will spend somewhere in between 5-15% on marketing.
Total
$ 206.20 – $ 3,472.2
Building an online store is not that difficult, but there are many price variables. However, this price range should reflect the average cost of building an eCommerce website.
Starting an online store is a big undertaking, that's why calculating the true cost of building an eCommerce website is challenging.
That said, with some general estimates, you are probably spending less than a thousand dollars if you use a dropshipping business model.
The Forms Can Be Much Time Over
It cannot be denied that starting an online business is risky. You compete with very established brands and unless you have a dedicated follower, it has a high failure rate. But if it works, you're looking at some real profits.
Although it may cost more to start your eCommerce website in some cases, it is often worth the cost.
Did we miss any factors to consider? Care to share how much it cost to build your eCommerce website?