Having a solid push notification strategy is not only good for business but it is also a very effective way to reach your customers and provide them with valuable and necessary information. Push notifications are immediately useful. However, using them effectively is key.
What are Push Notices?
Have you ever been looking at your mobile device, or a computer screen for that, and seeing a popup message appear that has some informational text in it? These are known as push messages, or push notifications, as they are commonly referred to.
One of the main keys to push notifications is that a user does not need to be using a specific program or app to receive or view the notification. App publishers for a platform like Apple can send iOS notifications at any time.
Android push notification works similarly, as do push notifications for all other platforms like Fire OS, Windows, and Blackberry. That said, they each have its own separate service for sending out messages to consumers.
It should be noted that browser notifications are slightly different than in-app notifications. See, an in-app notification is only triggered if you allow it to be on your mobile device. You can choose not to allow push notifications from some apps. However, if you allow this, then you don't have to be using the app to receive the message.
A browser notification can be triggered through browsers on any type of device, as long as a user has subscribed to receive a push notification.
Remember, push messages can be very important to the user and the app or web application that sends them. They can provide critical and important information. Some of the popular types of information they pass on include:
News Updates
Updates and Content Releases
Sports Scores
Product Offers
Order Status
Tracking Updates
How Do Push Notices Work?
"Pushing" has many different ways of activating. One of the most common is when you visit a website and a small message appears asking you to "Allow" site notifications.
Once you click on the allow button, you will receive updates from the website creator. And you can opt out of these messages at any time.
A good example of how push notifications work is YouTube. When you subscribe to a channel and click on the "Notification Bell," you receive a push anytime the channel creator uploads a new video.
Reddit also does something similar if you follow forums that you are interested in reading.
Generally, your target audience wants these notifications and is more likely to engage your content.
Push In Optimization Rates In Notification
There are dozens of studies done each year over the value of push notifications, how they work, and how they affect the opt-in rate. Some recent studies have shown us there is an overall opt-in rate of 67.5% for sending push notifications. The statistics are as follows:
The major difference in the number of iOS to Android can be attributed to the fact that Android devices allow push notifications automatically, while iOS devices require permission.
Either way, you can see that the opt-in number is very impressive. This is one of the main reasons push notifications are so valuable. They result in much higher click-through rates than other marketing methods.
It's also another reason why YouTube offers something similar when you click the notification bell to receive updates from your favorite creator.
They simply work to engage an audience with little input from yourself.
Best practices
Let's face it, there are some pretty close-ups of marketing and communications. However, push notifications are probably at the top of this list. You receive them, without screening them, directly to your mobile device or desktop computer. Let us look at some best practices.
They are distracting messages, often personalized, and appear on your device regardless of the circumstances if you have allowed them. For these reasons, push notifications should be immediate, personal and relevant.
Think of it as a tap on the shoulder.
They should never be intrusive or irrelevant. Think of it this way; if a user agrees to allow push notifications, then it allows you to send them notifications whenever you want. Use these to your advantage and make sure they always apply.
Use them for the Benefit of Your Business
Now that you know a little more about push notifications, it's time to look at some ways to use them efficiently. Using them in the right way will benefit you (business, brand) and the person (consumer). Here are 7 ways to use it properly.
1. Increase Website Engagement
One of the best ways to use push notifications efficiently is to increase website engagement and even attract more sales at the right touch points. These notifications allow you to stay in touch with your app users in a non-intrusive way, while still being able to offer them deals, discounts, updates and special items.
Because you can give these notifications in real time, you can increase the likelihood of engagement because what you are offering is current, relevant, and needs to be addressed immediately.
Special day long run? Have a flash auction? These are perfect types of push notifications to send because they increase consumer interest and you already know that most people get the messages.
Some of the more popular ways to use these notifications to stimulate website engagement include:
New Product Introduction
Discounts and Sales
Special offers
Coupon Codes
Personalized Notifications
Be smart and enthusiastic when sending push notifications. The type of personalized content they contain will directly affect website sales and engagement.
2. Earn More Subscribers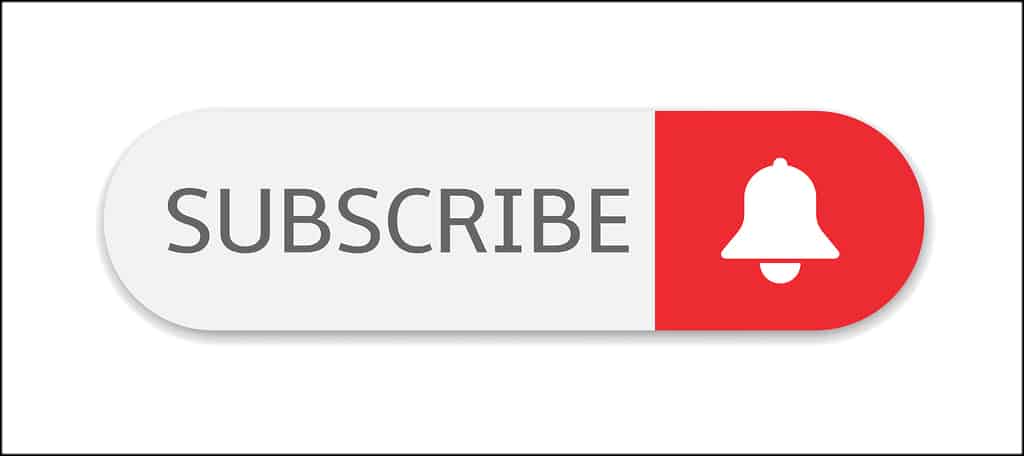 Building an email list and gaining more subscribers is essential for any business, large or small. However, to do this, you need to get your customers to click on a newsletter link and go through the opt-in process.
Over the years, we have seen how effective email marketing can be and how important it is to build a robust email list. Push notifications allow you to gain subscribers without ever having to ask for an email address or other information.
Users can subscribe to your push notification campaign with just a finger tap or the click of a button. Most push notifications ask one simple question in the first popup box.
As I mentioned earlier, this question basically asks whether or not you will allow these notifications to come through. If you click on "Allow," then you have subscribed to a push notification list.
This is a simple and effective way to build inventory for your brand, so use your push notifications wisely so that people stay connected and interested.
3. Re-engage Existing Users
Many mobile apps and desktop extensions have plenty of users. However, many of these users become dormant over time for one reason or another. Push notifications are a great way to turn these dormant users back into active users.
A great example of this is the "items left in a cart" example. Oftentimes website and app users shop products and add them to an online shopping cart. However, they never finish the checkout process for one reason or another.
Using push notifications to remind them that they have items in their cart is a great way to not only re-engage but also to encourage them to complete a purchase.
There are other examples of this, and if used correctly, you'll be able to get those idle users back into the fold.
4. Personalized Brand Messages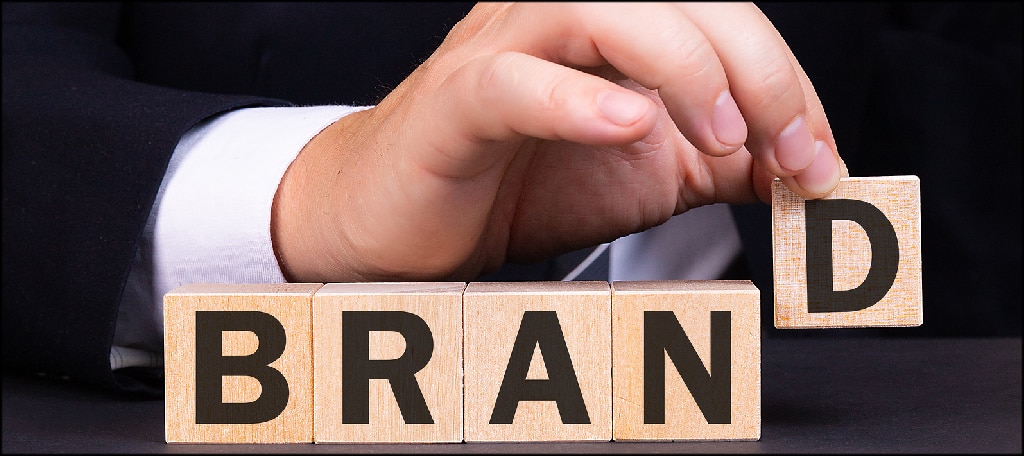 How important is it to offer your customers and followers a personalized brand experience? If we stick to the numbers and studies, we see that 80% of consumers are more likely to buy when brands offer a personalized experience.
There are several reasons behind this, but the main takeaway is that consumers enjoy something more catering to them on a personal level. If content is tailored to their needs and applications, then it comes across much better than content when it pushes users to feel meaningless, generic and irrelevant.
If you take a little extra time to personalize your push notifications, then you can be sure that you are connecting with your customer base at a higher level. There are a few ways to find out how to personalize a push notification. Check data and analytics for consumers using some of this information:
Visited Pages
Items clicked on
Past Purchases
Comment
Reviews
Time on Page
You can get all this information from your Google Analytics account and the tracking patterns needed. Using this information in the right way personalizes the customer experience and increases the likelihood of purchase.
5. Messages in Real Time
Face it, the business world is very competitive. In the online world we live in, it's important to get instant notifications and messages. Yes, there are email campaigns or other ways to contact customers, but sometimes this is not a quick enough method.
Push notifications not only allow you to interact with your users even if they have closed an app or web application, but they allow you to do it right away in real time. A push notification is an instant distribution system, so if you need to go out for something important or time sensitive, this is the best way to do it.
The only thing that would stop a notification coming through is if the user has no internet connection or data on their phone or computer for any reason. However, once the connection is restored, the push notification will come through immediately.
This is why push notifications are used for things like weather warnings and amber warnings. These are important pieces of time-sensitive information that need to be pushed through immediately.
6. Saves Precious Marketing Effort Time
Marketing takes a lot of time and effort. Even when you have a solid business marketing plan in place, putting the whole plan into action requires a great deal of time. Think about it, you must do all of the following:
Create a Newsletter or Email Campaign
Write an Engagement Copy
Guest Blog
Design Templates
Creating Proposals In Progress
Track Engagement
You will also need to deal with the hiccups and slowdowns you may face when implementing your marketing plan.
That said, push notifications provide a simple way to save you time getting around all of this. If you can create a striking headline and relevant message for a push notification, then you are well ahead.
Push notifications take the middle man in most aspects of this. You can contact your user, make a relevant, personalized offer, or submit a relevant message. This is done in real time, as mentioned above, engaging the user immediately. One click is all that is needed.
When used the right way, push notifications allow you to interact with subscribers and customers, while at the same time saving you a great deal of time.
7. Use Geo-Targeting
As we have discussed above, push notifications are arguably the best way to engage with consumers at all levels. However, there is still no guarantee that a user will bite and become interested in your notification. For this reason alone, it is important to target the right audience even more.
To do this, you can use what is called geo-targeting. When a mobile app requests access to a user's location, it has the opportunity to provide that information at a number of levels. They can choose nothing at all, when using an app, or always in the background.
If they allow a location to be accessed, this information can be used to issue location-based push notifications to someone. What this does is increase the likelihood that the notice is relevant to the user, simply because it will have something to do with the area it is in.
This is a targeted model, and although not always accessible, it can be homerun if handled correctly.
Final Thoughts
Using push notifications as part of a carefully thought-out digital marketing strategy can take your business to the next level. There are so many benefits to using this type of marketing. Perhaps the biggest benefit is the ability to interact with your audience on a personal, fast-paced level.
Using push notifications also saves a lot of time in your overall marketing effort. Since you pulled the middle man out of many scenarios when you use a push notification marketing approach, you will be able to focus on other things to help your business run successfully.
I hope this article has given you a better understanding of push notifications and how they work.